The Bard undergraduate vocal program is one of the most consistent vocal programs in the country, deeply committed to the development and nurturing of young singers while providing them with the tools they require for a professional career in music or vocational aspirations beyond college.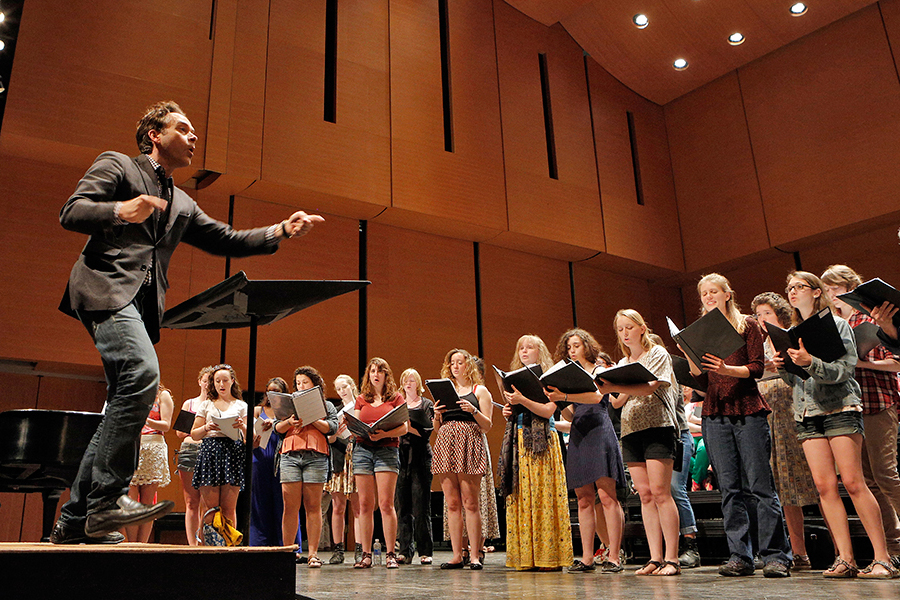 Studying Classical Vocal Performance
Employing techniques and performance skills used by world-class singers, including members of our own distinguished faculty, we educate our students in musical history, theory, languages, movement, and operatic stagecraft. Our voice faculty collaborate in teaching a consistent vocal technique in intensive private lessons, which ensures that all students are able to address their individual vocal needs, as well as guaranteeing a common approach to the voice in all classes and workshops.
Performance Opportunities
Performance opportunities with professional musicians, directors, and conductors offer inspiration and serve as a liaison to the music world. In a supportive, creative environment that encourages our students to observe and learn from each other while building their confidence, we are able to develop our singers to their greatest vocal potential.