RICHARD TEITELBAUM (1939-2020)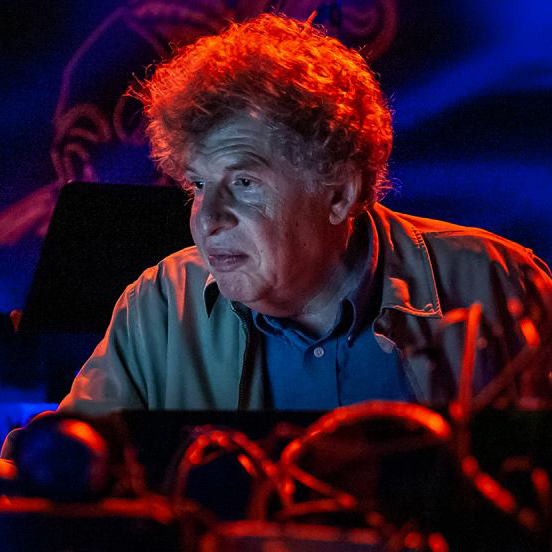 Pioneering electronic artist, keyboardist and composer Richard Teitelbaum passed away on April 9, 2020 due to a stroke. Teitelbaum taught electronic and experimental music as a Professor of Music at Bard for over 30 years, and co-chaired the music department of the Master of Fine Arts program. He is survived by his wife, classical pianist Hiroko Sakurazawa. Teitelbaum was well known for his pioneering work in live electronic music, and his early explorations of intercultural improvisation and composition. He graduated from Haverford College in 1960, and received a masters degree in theory and composition from Yale in 1964. He won a Fulbright to study in Italy in 1964 with Goffredo Petrassi, then in 1965 with Luigi Nono.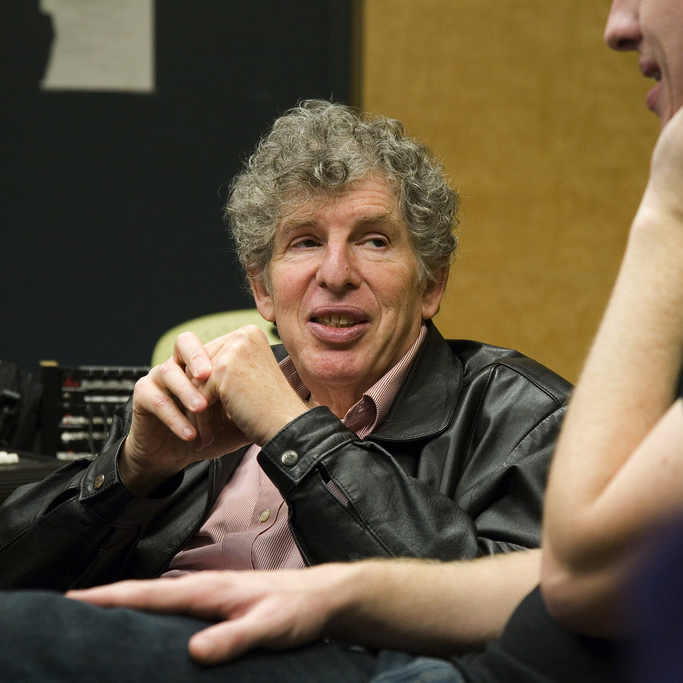 In 1966 he co-founded the trailblazing live electronic music group Musica Elettronica Viva (MEV) in Rome with Frederic Rzewski and Alvin Curran, and brought the first Moog synthesizer to Europe the following year. In the mid-1960s, he created what became known as "brainwave music," after pressing inventor Robert Moog to adapt his company's modular synthesizer to use neural oscillations as control voltages. He returned to the United States in 1970 to create the World Band, one of the first intercultural improvisation groups, which was made up of master musicians from India, Japan, Korea, the Middle East and North America. His works since then frequently combined live electronics with the music of other cultures. In 1977 he spent a year in Tokyo, studying shakuhachi (bamboo flute) with the great master Katsuya Yokoyama. He performed his works at Berlin's Philharmonic Hall, the Concertgebouw in Amsterdam, Almeida Theater and South Bank in London, the Pompidou Center in Paris, the Kennedy Center in Washington, and in concerts and festivals throughout Europe, North America, East Asia and Latin America. He was commissioned by leading performers, including pianists Aki Takahashi and Ursula Oppens. In 2002 he received a Guggenheim fellowship to create "Z'vi," the second opera in a projected trilogy dealing with Jewish mystical expressions of redemptive hopes. Extended sections of "Z'vi" were premiered at the opening of the Frank Gehry designed Performing Arts Center at Bard College and at the 2003 Venice Biennale. It will be presented again at the Center for Jewish History in New York in April 2005. The first opera of this series, Golem: An Interactive Opera, was premiered at the Jewish Museum in New York in 1989, and subsequently performed in Amsterdam, Berlin, Linz, Victoriaville, Quebec and Seoul, South Korea.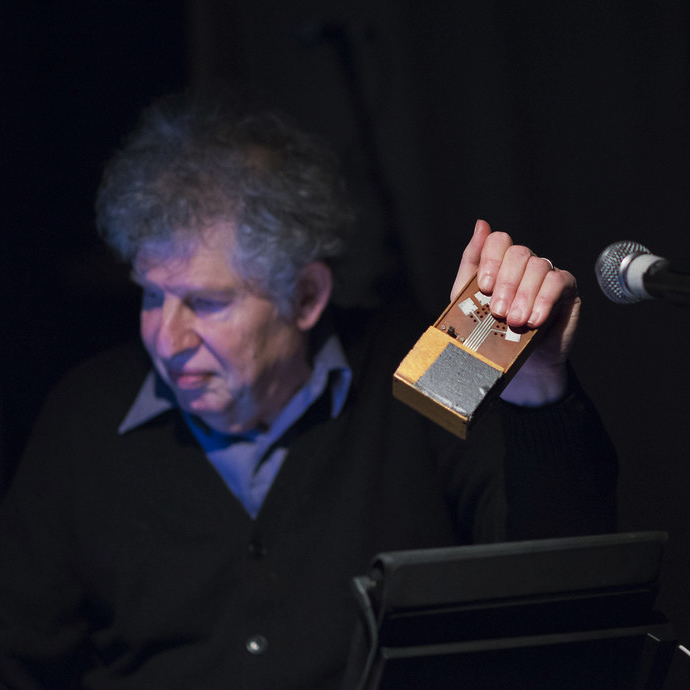 Teitelbaum received numerous awards, including a Guggenheim in 2002 to create his opera "Z'vi," as well as two Fulbrights, and grants from the National Endowment for the Arts, New York State Council on the Arts, New York Foundation for the Arts, The Rockefeller Foundation, the Asian Cultural Council, and commissions from several German radio stations, the Venice Biennale, Meet the Composer/Readers Digest, and the Mary Flagler Cary Trust. In 2004 he received a commission from the Fromm Music Foundation to compose an interactive instrumental and computer work for the Da Capo Chamber Players, which premiered in 2005.

His many recordings include: "Blends" (New Albion); "Golem: an Interactive Opera" (Tzadik); "The Sea Between" with Carlos Zingaro (Victo); "Live at Merkin Hall" with Anthony Braxton (Music and Arts); "Concerto Grosso" for Human Concertino and Robotic Ripieno (Hat Art); and "Spacecraft" with Musica Elettronica Viva (Alga Marghen).

The Richard Teitelbaum Award for composers concentrating in electronic music was established in his honor by New Albion Records.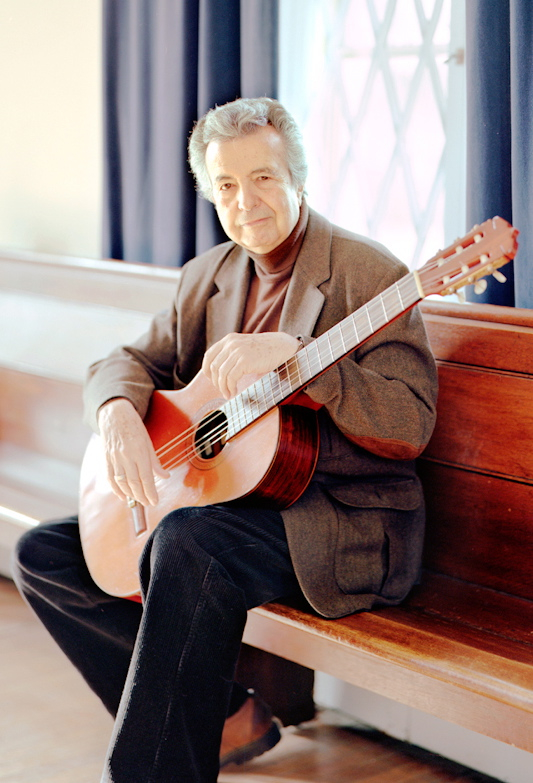 LUIS GARCIA-RENART (1936-2020)
"It is with deep sadness and regret that I announce to the Bard community the death, this morning, of my close friend and esteemed colleague, Luis Garcia-Renart. Luis turned 84 this past June, a month ago. He taught at Bard continuously since 1962. Last year was his 58th year of uninterrupted service as a teacher.

Luis was a true natural in all things musical. He was possessed of a fabulous ear. He communicated in his playing, conducting, and teaching the full measure of music's power. He had an infectious belief in the power of music, in all its forms, and music's capacity to communicate. His command of music was consummate.

Luis began his career as a brilliant, prize-winning virtuoso 'cellist. Although acclaimed around the world and honored with many prizes and medals, Luis chose the vocation of teaching. He succeeded Emil Hauser, the venerable founder of the Budapest String Quartet, at Bard in 1962. He, like Hauser before him, became the primary teacher of instrumental music at the college. Hauser had been a colleague of Pablo Casals, the great Catalan cellist and humanist. Luis was a beloved protégé of Casals, arguably the greatest cellist in modern history, and the foremost exponent of Casals' approach to music making.

Luis was born to a proud Catalan and Spanish family that was fiercely loyal to the Republic of Spain. With the fall of the Republic, Luis's family took refuge in Mexico, the nation that uniquely opened its doors to refugees from the Republic of Spain in the 1930s. He was brought up in Mexico and remained for his entire life a staunch Mexican patriot. He was also a fierce advocate of the Catalan language. Like his sister Marta, a distinguished pianist who survives him, Luis showed extraordinary aptitude as a child. Luis's father sent him, as a boy, to Pablo Casals, who supervised his training as a musician. After years of studying with Casals, Luis went to Soviet Russia to study with Mstislav Rostropovich, who remembered him—the "Spanish one"—with admiration and affection. Along the way Luis also became a fantastic guitarist. And he was a fabulous linguist and avid stamp collector.

Despite his talent and accomplishments as an instrumentalist, Luis was never comfortable with the values and demands of an international concert career. As he and his students discovered, Luis was born to teach. He loved teaching. At Bard, he was as generous with a beginner as he was with an advanced student. He turned no one away and believed in the potential of every student. He was the finest chamber music coach I have ever observed and the most gifted counselor on the complex subject of string playing. Luis taught everything in Bard's music curriculum. In every lesson and in every class the intensity of emotion and beauty of form in all manner of musics were never absent.

During his many years in the Hudson Valley, Luis served as principal 'cellist in the Hudson Valley Philharmonic, and played countless concerts as a soloist, recitalist, and chamber musician. He also taught for many years at Vassar College, alongside his Bard appointment. Luis turned to conducting in the 1970s and was acting music director of the Hudson Valley Philharmonic, conductor of the Cappella Festiva, the first Bard Community Chorus, the Bard College Orchestra, and the Woodstock Chamber Orchestra. Among the most memorable of his concerts was an unannounced midnight performance of Mexican songs, here at Bard, with Luis playing the guitar and singing.

In his last decade and a half Luis became an essential part of the founding faculty of Bard's Conservatory of Music, primarily as a coach. Musicians, not only string players, but instrumentalists of all types and singers went to perform for him, seeking his advice and counsel. The conservatory students experienced in Luis's final years as a teacher not only his love of music, but his striving for expressive commitment and perfection so that no note and musical phrase fails to reach the heart and soul of the listener. Countless musicians, many of great distinction, owe a deep debt to Luis's instruction. The list of professionals whom he influenced is astonishing. To that list we must add generations of Bard students, musicians and non-musicians alike. Luis instilled the love of music as an essential form of life. An extraordinary belief in music and a unique link to the great 20th-century traditions of performance were sparked and sustained by Luis's teaching. And he loved Bard and was grateful to it.

Luis Garcia-Renart is survived by his sister and his children—Marcel, Isel, Evan, Julian, and AnaIsabel. His daughter, Kati Garcia-Renart '89, who teaches dance at Simon's Rock, and his former wife, Prudence Garcia-Renart '65, lovingly cared for Luis during his final illness these past months.

I speak for the entire Bard community, including many generations of colleagues and alumni/ae, when I extend to his family our heartfelt condolences. The funeral and interment will be private. Luis's ashes will be buried in the Bard College Cemetery. A memorial will take place at a date in the future when the making of music in real time and real space, unimpeded by fear or danger—the experience to which Luis Garcia-Renart's life was devoted—can be resumed.

Leon Botstein
President, Bard College"