The Bard Music Program offers students a wide range of courses in electronic music, all focused on the immense potential for circuits and computers to act as creative tools and musical partners.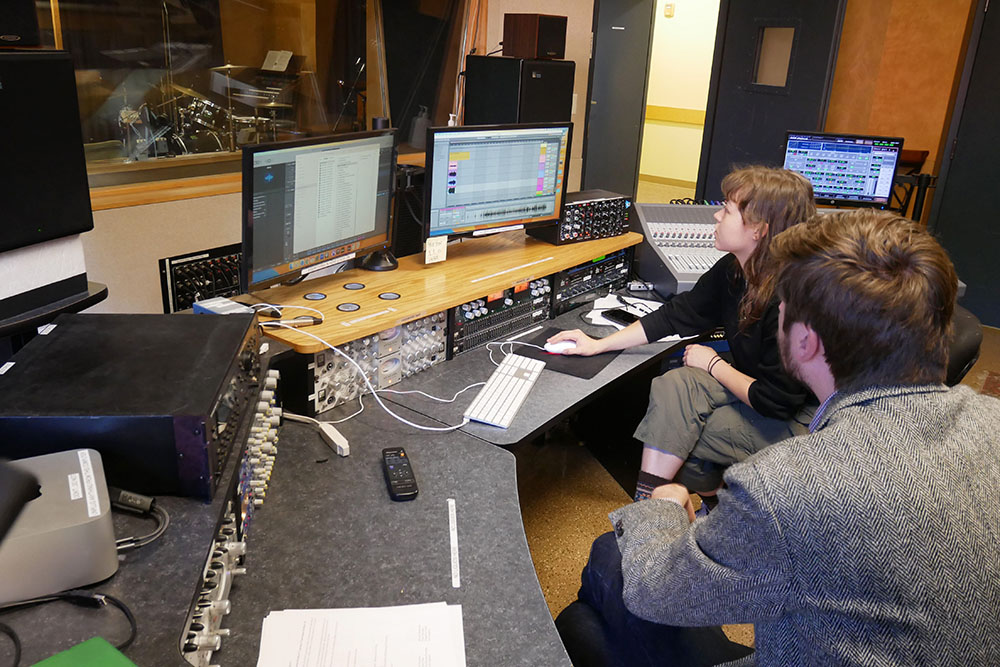 Studying Electronic Music
The curriculum is designed to be open to a wide variety of aesthetic interests and interdisciplinary pursuits. Course topics include music composition, sound art, coding/programming, circuit design, recording/audio production, improvisation, and electronic music performance, among many others. The program includes two ensembles—electroacoustic and electric guitar—both of which workshop and perform works by Bard students.