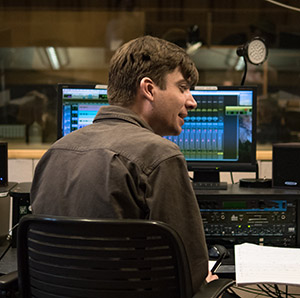 About Matt Sargent
Email: [email protected]
Website: mattsargentmusic.com
Matt Sargent is a composer, guitarist, and music technologist. His work grows from interests in resonance and recursive systems, computer models of intelligence, and the making/breaking of long-form patterns.
His compositions have been described as "bringing a sharpened sense of the transcendental into the 21st century." (Paul Muller, Sequenza21) On his 2018 album, Ghost Music, Bill Meyer writes, "this music isn't about following in anyone's footsteps; it uses bare resources to establish a bounded and essential place." (The Wire Magazine)
His albums include Separation Songs (Cold Blue Music), Tide (A Wave Press), Tide (for ten basses) (Marginal Frequency), and Ghost Music (Weighter Recordings). His work is anthologized in Jennie Gottschalk's Experimental Music Since 1970 (Bloomsbury, 2016).
In demand as an audio engineer for contemporary and experimental music, Matt has worked with many internationally recognized ensembles and composers. His production of Alvin Lucier's Ricochet Lady (Black Truffle) was described as "fabulous" and "iridescent" by The Wire Magazine. Praising his work on Robert Carl's album, Splectra (Cold Blue Music), Fanfare Magazine writes, "one could find no better collaborator than composer and sound designer Matt Sargent."