The Bard College Community Orchestra is a diverse group of players including Bard College students, faculty and staff, local high school players, and community members of level 5 NYSSMA standard and higher. The orchestra is a full symphony orchestra and play a variety of repertoire. Past programs have included Tchaikovsky's "Little Russian" Symphony, Grieg's Peer Gynt Suite, Sibelius Symphony #2 and Beethoven's "Pastorale" .

Watch Now
The Bard College Community Orchestra in Concert
A live-streamed concert from Olin Hall at Bard College, featuring Maeve McKaig, violin soloist, in Max Bruch's Kol Nidrei and music of Elgar, Mendelssohn, and Mozart. Conductors: Zachary Schwartzman and Erica Kiesewetter.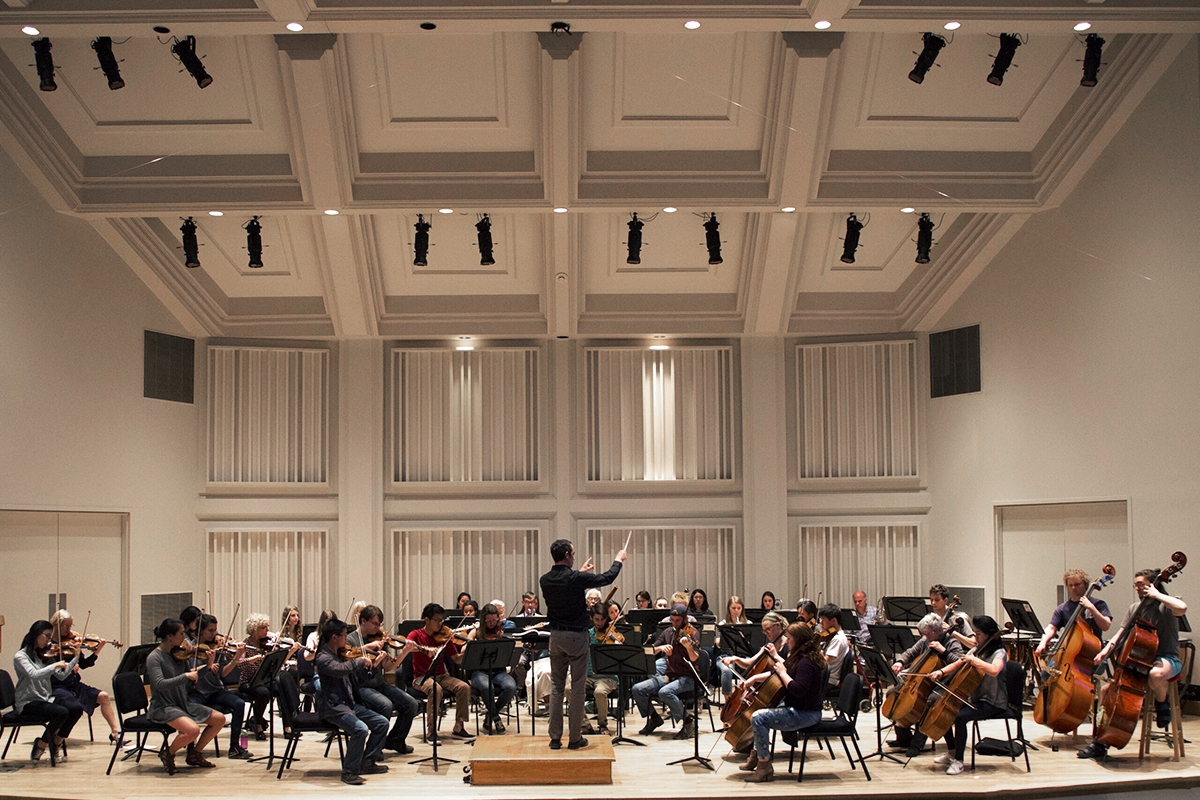 Performance Opportunities
The orchestra also hold a solo competition for interested members of the orchestra who perform on our spring concert. Once a year we have readings of student composers, and are always open to new ideas. The orchestra meets on Monday nights in Olin Hall, and concerts are held in Frank Gehry's spectacular Fisher Center for the Performing Arts. Admittance is by audition. If you are interested in auditioning to join the BCCO, please contact: