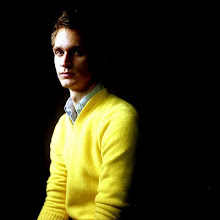 About David Sytkowski
David Sytkowski, pianist and vocal coach, is a Visiting Artist in Residence at Bard College, where he is Director of Music for Opera Workshop, coaches singers teaches private piano, and teaches Aural Skills.

In September 2019, he made his Joe's Pub debut in Under The Influence with legendary cabaret artist Justin Vivian Bond. This led to Auntie Glam's Happy Hour, a weekly livestream during the initial COVID-19 shut down that New York Times critic Zachary Woolf proclaimed one of "The Best of the Year's At-Home Divas" in December 2020.

As principal music coach for the Bard SummerScape festival for six years, he has prepared Korngold's Die tote Stadt and Das Wunder Der Heliane, Rubenstein's Demon, Rimsky-Korsakov's The Tsar's Bride, Dvorak's Dimitrij, Mascagni's Iris, Smyth's The Wreckers, and Weber's Euryanthe.

Other recent engagements include the New York premiere of Gregory Spears's Fellow Travelers for the PROTOTYPE festival in January 2018, Virgil Thomson and Gertrude Stein's The Mother of Us All for the reopening of the Hudson Opera House in Fall 2017 with R.B. Schlather, Berkshire Opera Festival's inaugural production of Madama Butterfly, Hindemith's The Long Christmas Dinner and Von Schillings's Mona Lisa with American Symphony Orchestra. He frequently appears as a symphony pianist and collaborator at venues such as Carnegie Hall, Weill Recital Hall, Jazz at Lincoln Center and the Fisher Center for the Performing Arts.