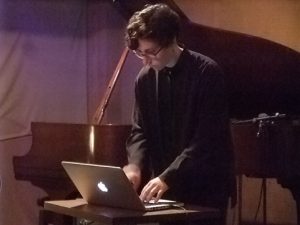 About Dani Dobkin
Email: [email protected]
Website: https://danidobkin.com

A sound artist and composer from Philadelphia, Pa. She received a BA in Experimental Music and the Electronic Arts from Bard College where she studied under Bob Bielecki, Marina Rosenfeld, and Richard Teitelbaum.

Always in search of new ways to engage and interact with sound, she works with installation, modular synthesis, handmade circuits, live electronic improvisation, and interdisciplinary projects with dancers, musicians, poets, and visual artists.

Dobkin recently received her MFA in Sound Arts from Columbia University and is pursuing her Doctorate in music composition at Columbia.