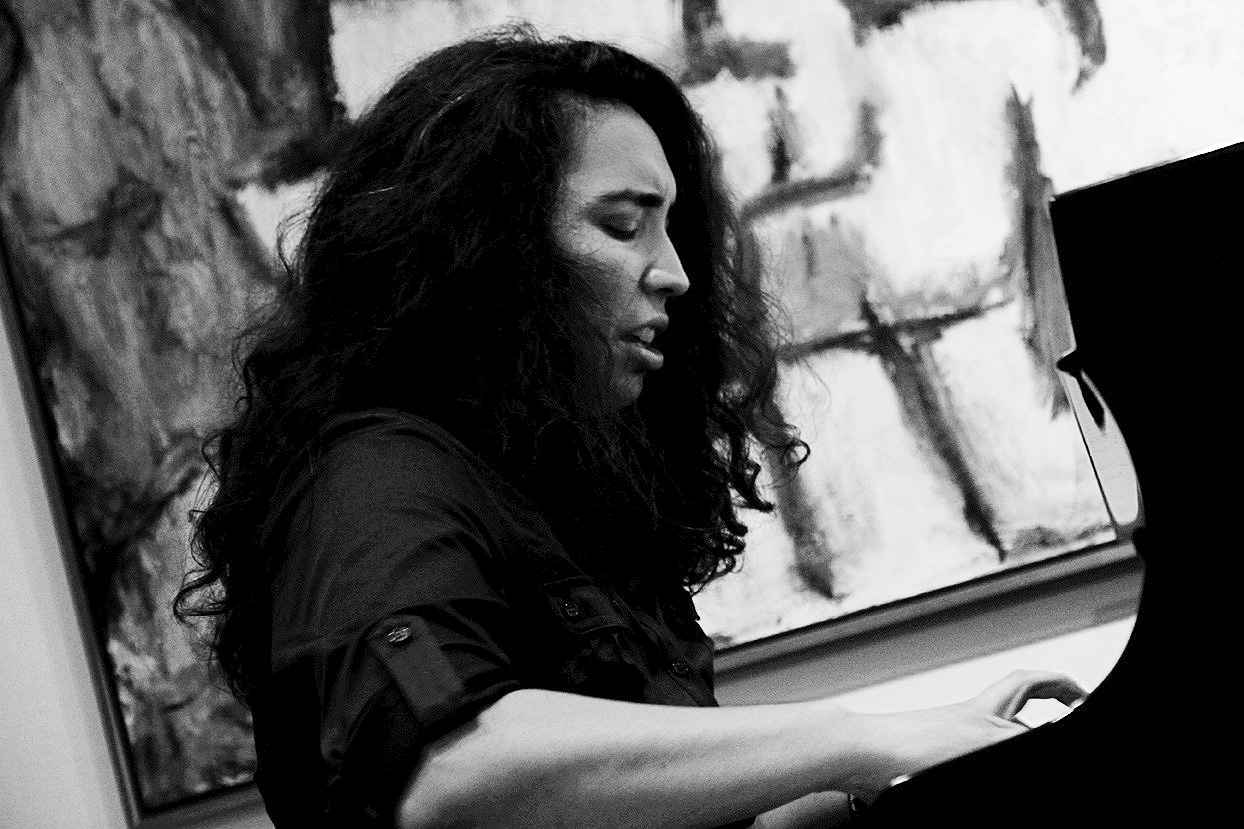 About Angelica Sanchez
Email: [email protected]
Website: http://www.angelicasanchez.com/
Selected works of Angelica Sanchez

Pianist/Composer/Educator Angelica Sanchez moved to New York from Arizona in 1994. Since moving to the East Coast Sanchez has collaborated with such notable artists as Wadada Leo Smith, Paul Motian, Richard Davis, Jamaladeen Tacuma, Nicole Mitchell, Rob Mazurek, Ralph Alessi, Tony Malaby, Tom Rainey, Tim Berne, Mario Pavone, Ben Monder amongst others. Sanchez leads numerous groups, the most recent being her Nonet and trio that features Billy Hart and Michael Formanek.

Her music has been recognized in national and international publications including Jazz Times, Down Beat, The New York Times, Chicago Tribune, The NYC Jazz Record and many others. She was also the 2008 recipient of a French/American Chamber Music America grant, the 2011 Rockefeller Brothers Pocantico artist residency and the 2021 Civitella Fellowship, Italy. Sanchez's debut solo CD "A Little House" was featured on NPR's Weekend Edition and her recording "Wires & Moss" featuring her Quintet was chosen as one of best Releases of 2012 in "The New York City Jazz Record (formerly AllAboutJazz-New York)." Her recording "Twine Forest" a duo with Wadada Leo Smith received Honorable Mention as one of the best releases of 2013 in "The New York City Jazz Record." Her trio project "Float The Edge" features Michael Formanek and Tyshawn Sorey and has garnered wide critical acclaim. Her piano duo "How to Turn the Moon," with Marilyn Crispell was voted as one of the top 50 best recordings in 2020, NPR critics poll. Her latest CD with Billy Hart and Michael Formanek will be released on the Sunnyside lable in September 2022.
Angelica Sanchez has a Masters Degree in Arranging from William Paterson University and studied piano with Sofia Rosoff. Before her appointment at Bard College she was on faculty at The New School of Jazz and Contemporary Music and Princeton University.