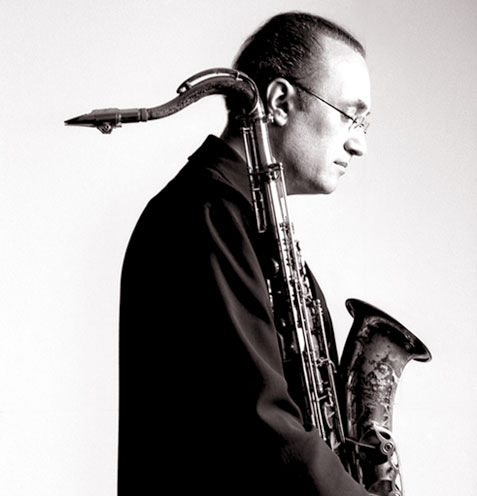 The Jeff Marx Jazz Award
A direct monetary award to the student. This is a $1,000 award intended for Jazz Studies Program students who demonstrate financial need and academic excellence. The award is intended to support diversity and equity in the Jazz Studies Program and was created by Todd Weinstein and friends of Jeff Marx. https://jeffmarxmusic.com

We invite you to share in our excitement and we encourage you to participate by helping to bring this important project to fruition. You can donate online now at https://www.annandaleonline.org/MarxAward or send a check, payable to Bard College with "Jeff Marx Award" in the memo, to:
Bard College
ATTN: Sasha Boak-Kelly
PO Box 5000
Annandale-on-Hudson, NY 12504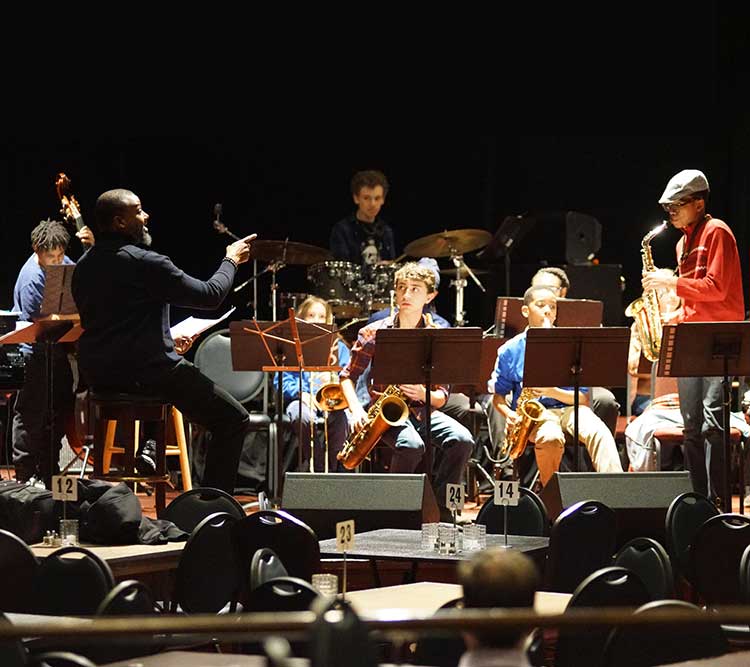 The Bethesda Blues & Jazz Youth Orchestra
Website: https://www.bbj-youthorchestra.org/

The Bard Jazz Studies Program became affiliated with the Bethesda Blues and Jazz Youth Orchestra in the Fall of 2020 in order to provide masterclasses ( currently online and in person in the future) and mentoring by our faculty and instructors for the young musicians. We hope to create a pathway for interested members of the BBJYO to attend Bard and join our program.

The Bethesda Blues and Jazz Youth Orchestra's mission is to provide an educational environment and opportunity for young musicians to experience and perform jazz music.

Bethesda Blues and Jazz Youth Orchestra (BBJYO) was created as a partnership between Bethesda Blues and Jazz Foundation, and Jazz Encounters in April, 2017. BBJYO rehearses in the historical Bethesda Theatre, now home to the Bethesda Blues and Jazz Supper Club. BBJYO is under the direction of saxophonist and music educator, Fred Foss.

Foss is a native New Yorker who started studying music at the age of 19. He has performed with the Lionel Hampton Orchestra, Hugh Masekela, Dollar Brand, Tito Puente, Patti Labelle, The Temptations, and The Four Tops. Foss also worked with the National Symphony Orchestra and the Baltimore Symphony Orchestra. He has taught music at the Fillmore School and the University of Maryland. Mr. Foss created the Fred Foss Youth Orchestra which performed in Cuba's Havana Jazz Festival. Foss enjoys teaching his knowledge and wisdom to young musicians who, in many cases, become professional musicians. BBJYO musicians have the opportunity to learn from a Jazz master.

The Bethesda Theatre was built in 1938 as an art deco movie theater. It is now registered as a national historic site. Home to Bethesda Blues and Jazz Supper Club, the space is a 500 seat live music venue.
BBJYO comprises 20 brilliant musicians from the ages of 11-17.
The Bard Prison Initiative
Website: https://bpi.bard.edu/

The Bard Prison Initiative extends the full breadth and depth of the Bard College liberal arts curriculum into six New York State prisons. Its story is told in the Emmy nominated four part PBS documentary College Behind Bars.

Professor Thurman Barker has represented the Bard Jazz Studies Program from BPI's inception, teaching for years at both Eastern Correctional and Woodbourne Correctional Facilities. Bard Jazz students have also performed at both in addition to Coxsackie Correctional Facility.